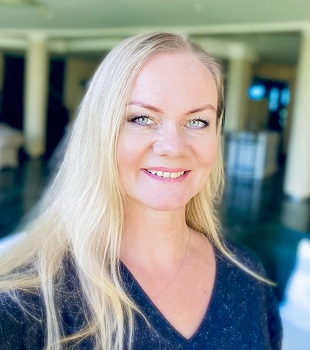 My name is Marina Fedorova and I am a director of the Inter-Marriage agency which I founded in January 2000. I was born in Sevastopol (in Crimea, the south of Russia). I married in 1999 to a French man and now I am living in Toulon (the south of France).
The fact that struck me most of all when I had arrived in France, was the image of Ukrainian or Russian women that French people have: a little bit exacting, without ambitions, obedient (even imposed) in short cliches to antipodes of reality which make laugh the Slavic women met and got married to French men with the help of my agency.
The only fact, which did not make me laugh, is how the French imagine Russian & Ukrainian women whom they meet in dating or marriage agencies: they usually have an impression, that they are vulgar objects bought by from a catalogue.
I decided to fight with labels and cliches pinned on Slavic women, having the purpose to return all good characteristics to Russian and Ukrainian ladies who made rather the difficult choice to get married to a foreigner and to leave their country.
To achieve this goal, I will try to answer some questions that I am frequently asked by my clients:
No, I did not leave my country to escape poverty and alcoholic Russian men: I was lucky to be born in a prosperous Russian family (my father was a building contractor in Crimea) and my standard of living in Sevastopol was the same standard of living comparable to a middle class family. I adore Sevastopol, which is a magnificent resort (with a climate of the Mediterranean type) where I go every summer. Most of my former boy-friends did not drink a drop of alcohol and they were very nice to my lady's taste but so called night-birds. I got married to a French man as I found him open-hearted, fascinating and gentle. I decided to get married to a foreigner to find out new horizons, so too as my husband wished to leave France to get married to an American woman, but the destiny solved it differently: he was been tempted by remarkable Slavic appeal! ;)
Yes, I intend to return a good image to international marriage agencies offering good quality personalised services by means of which any serious man and an honest Russian or Ukrainian woman can date and meet each other on good conditions.
Choosing to date with a Russian or Ukrainian woman is not easy: a way, which conducts to success of such union is long and thorny.
I offer you the services of my serious dating agency to avoid risks and disappointments. If you decided to try, we can come to a final decision together.
Sincere greetings
Marina Fedorova, Director of Inter-Marriage agency